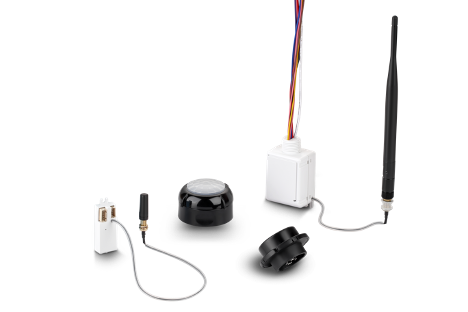 Washington, DC, April 24, 2023 — LiteTrace, a global leader in Bluetooth® Network Lighting Control (NLC) systems, today announced the release of five enhanced long-range antenna options designed to increase the Bluetooth signal range in their Keilton® NLC system. These components are ideal for outdoor applications, with longer distances between system nodes.
The five products announced today are:
The external long-range antennas in the FA102-W and PPA102S-W extend the maximum Bluetooth wireless signal range to over 800 feet. The outdoor IP66-rated sensor housings also feature a black finish designed to complement commercial outdoor luminaires, with nylon UV-rated material. These products can be used without being connected to a luminaire to increase Bluetooth signal strength and range, for the entire Keilton network.
Luminaire manufacturers can learn more about the new long-range antenna wireless options by contacting sales@litetrace.com or visiting www.LiteTrace.com.
About LiteTrace
Founded in 2014 in Shenzhen, China, LiteTrace provides software services and a complete package of luminaire sensors, controllers, drivers, and gateways for manufacturing brands, facility managers, installers, retrofit companies, lighting designers, lighting specifiers, and system integrators. LiteTrace is the first manufacturer in China to receive UL 1376 verification for security capabilities, and first to achieve full-stack, in-house R&D for networked sensors and controllers. LiteTrace's Keilton® platform was one of the first systems listed to DLC's Networked Lighting Controls (NLC5). For more information, visit www.litetrace.com