LiteTrace Profile
Founded in 2014, LiteTrace merged with Autani in 2023 to become a leading provider of Bluetooth and IoT-enabled building automation solutions.
Our experienced engineering teams recognized the potential for wireless technologies like Bluetooth to transform commercial lighting, HVAC, and facilities management
LiteTrace was the first manufacturer in China to achieve UL 1376 security certification for lighting controls. We also pioneered fully in-house R&D for networked sensors and controllers. The LiteTrace Keilton platform was one of the first listed on DLC's Networked Lighting Controls standard (NLC5).
Together, LiteTrace and Autani offer a complete suite of software, sensors, controllers, drivers, and gateways to serve lighting brands, facility managers, installers, retrofit companies, designers, specifiers, and system integrators.
Founded in 2006 in Columbia, Maryland, Autani designs, builds, and manufactures innovative IoT sensor platforms to create smart buildings. Our solutions are powerful yet easy to install, use, and manage.
With LiteTrace and Autani's combined expertise in Bluetooth, IoT, lighting, and HVAC, we provide cutting-edge automation systems to optimize efficiency, comfort, and performance in any facility.
Why LiteTrace
Our Bluetooth-based solutions connect seamlessly to smartphones, tablets, and other smart devices – making us a leader in IoT lighting controls.
High Performance
The key advantage of our solutions is an optimized mesh network that enhances the user experience for lighting control applications. Our proprietary mesh technology reduces latency by 50%, expands communication range by 200%, and maintains packet loss under 0.001% compared to standard Bluetooth networks. This high-performance wireless connectivity enables seamless, real-time control and monitoring to maximize energy efficiency, automation, and ease of use.
Robust System
Our Bluetooth modules are enterprise-grade and built to withstand harsh conditions, ensuring reliable performance in challenging environments. The components are engineered with ample tolerances to endure extreme temperatures, vibration, electrical noise, and other rigors. Our industry-leading mesh algorithms keep nodes connected and communicating even in difficult RF conditions. The result is robust wireless performance and resilience for uninterrupted lighting control and automation.
Future-Proof and Expandable
The combination of LiteTrace's Bluetooth lighting controls and Autani's award-winning building automation platform provides future-proof smart building solutions. Users can start with a local room-based Bluetooth system and easily expand to a fully networked, multi-site energy management solution. This integrated platform enables remote monitoring, control, and optimization of lighting, HVAC, and other systems to enhance efficiency.
Advanced analytics and automation generate persistent energy savings year-after-year while also improving occupant comfort and productivity. Whether managing a single site or a global portfolio, our systems measure, analyze, and optimize energy use across your facilities. This powerful technology coupling drives sustainability, cost savings, and high-performance buildings.
Founders & Management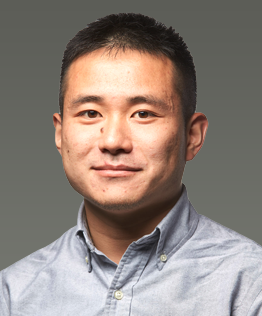 Fred Tai
CEO
Fred Tai is an experienced entrepreneur who spent years running his own businesses in the fields of marketing and sales of commercial lighting. Fred was responsible for global marketing strategies, as well as for negotiations with American and European trade partners. He decided to dedicate his professional life exclusively to Litetrace.
Scott Metker
COO
Scott Metker has more than 25 years of experience leading high-tech organizations in both software and hardware development. His expertise spans the seamless integration of wireless devices and cutting-edge cloud-based software solutions, consistently driving innovative products to market. He stays at the forefront of Internet of Things (IoT) technologies, and notably, he recently spearheaded a team that clinched top honors in the prototype phase of the US Department of Energy-sponsored L-Prize competition. He has a Ph.D. in Electrical Engineering specializing in wireless radio propagation.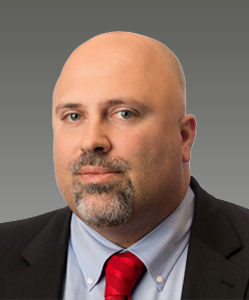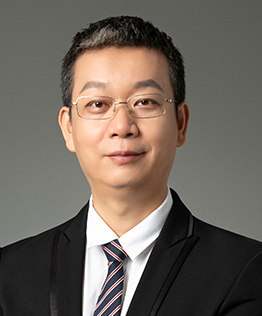 Deng Ming
Founder | CTO
Deng Ming has more than 20 years of experience in the IT and telecommunication field. Experienced in product planning, management, and architecture design. Familiar with user interaction design, data modeling, wireless communication, and cloud platform infrastructure technologies. He worked for China Mobile and was responsible for product management of mobile data service systems and service delivery systems. He is responsible for product planning and user interaction design in Litetrace.
Wang Liping
Co-Founder | CS
Wang Liping has more than 20 years of experience in the IT and telecommunication field. Experienced in SoC, radiofrequency, and cross-platform communication technologies. He successfully led the system design and R&D job of large VoIP systems before joining LiteTrace. He is responsible for technology innovation and product R&D in Litetrace.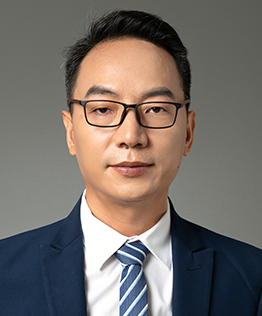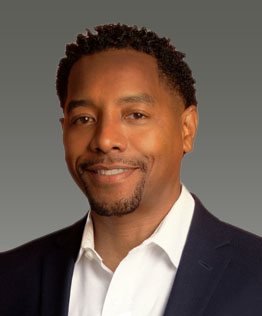 Chris Primous
EVP Sales & Marketing
Chris Primous has more than 24 years of experience in engineering, product development, and OEM sales with leading USA luminaire manufacturing and lighting component brands. A recipient of the Pilar of the Industry Award from the American Lighting Association, Primous has also been instrumental in helping the development and advancement of industry programs such as ENERGY STAR® and California's Title 20, Title 24, and JA8. Primous is based in the United States and leads efforts to grow the adoption of LiteTrace's OEM lighting control solutions and increase market penetration of the Keilton lighting control products.
David Weigand
Director of Product Management and Technical Services
With over 40 years of experience, David Weigand brings deep expertise to his role as LiteTrace's Product Management lead. As a Certified Lighting Professional (LC) and LEED Green Associate, he has successfully led vital product, marketing, and sales efforts at top lighting companies. Weigand now leverages his extensive background to steer LiteTrace's product strategy and roadmap. By aligning the company's lighting solutions with emerging customer needs, he ensures they deliver value. Weigand also provides critical guidance and support on lighting and control projects for our North American customers.